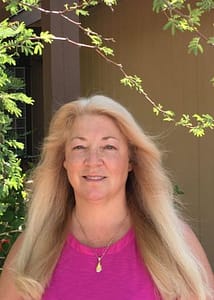 Offering Personal Training in: Tucson AZ, Oro Valley, AZ, Marana, AZ, Catalina Foothills, AZ, Pima County, AZ
Hi! I'm Katherine and I am a certified female personal trainer Tucson AZ specializing in functional fitness, weight loss, post-rehabilitative exercise, senior health,
diabetes, low back disorders, stenosis and other special populations. I work with all ages.
I carry personal trainers insurance and am certified in CPR and First Aid. I train in my private studio but will also come to the client's home. I have been a full time professional trainer since 2011, working with a variety of clientele. I would love to meet with you and assist you in setting and achieving your goals! The initial consultation and assessment are free so give me a call to set up the first step in your fitness journey!
Your Female Personal Trainer Tucson AZ Katherine
Learn more about Female Personal Training in Tucson AZ with Katherine. Submit your name, e-mail, address, city and any comments/ questions you might have