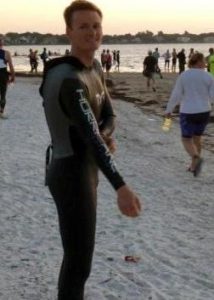 Providing Personal Training in: Santa Barbara, CA, Goleta CA, Summerland CA, Carpinteria CA, Ventura CA, Solvang CA, Buellton CA, Los Olivos CA, Santa Ynez CA, and Lompoc, CA
Hi! My name is Buddy and I am an In Home Personal Trainer in the Santa Barbara CA area. I have been a certified trainer for almost 10 years now. I moved to California from Florida to pursue my greater interest in the active lifestyle. I'm following my dreams to accomplish my goals of becoming a professional athlete. If anyone knows what it takes to coach you in fitness, why not let it be me?

A lot of trainers want to up sell you in their packages and nutrition products. I will never do that! I am here to help you with your needs and only supply with what you ask for. If a recommendation is needed, than I shall give it, but I do not make a profit from it. My goals are yours too and we are working together to make it happen.

Lastly, creating a fun and life changing environment for you is the key. This is not a quick fix program. I want to teach you life habits that you can take with you anywhere. Fitness should not be a faze, it should be something you incorporate into you life everyday. I know we both want the best for you and by training with me, we will both hunker down and get the job done together.

Consultations are free for compatibility purposes. Questions are always welcome. Let me get you started today on reaching your goals today. 
AFAA Personal Trainer Certified Personal Trainer
First Aid, AED and CPR Certified- American Red Cross
Learn more about In Home Personal Training In Santa Barbara CA with Buddy. Submit your name, e-mail, address, city and any comments/ questions you might have