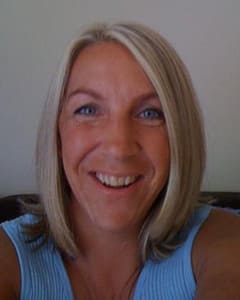 Personal Trainer Services area include: Atlantic Beach FL, Neptune Beach FL, Jacksonville Beach Florida
Jacquie is a personal trainer in Atlantic Beach FL and the local towns in the area. From gymnastics and dance classes as a little girl, softball, swim team and other activities in grade school, to lifeguarding as a teen, Jacquie always has been athletic.
Along the way, she also has suffered through and overcome a number of physical injuries, the accompanying frustration and discouragement, and the struggles associated with weight gain. Having faced the same challenges that many of her clients are currently working through, she can understand and relate to their concerns, and assist them to push beyond perceived obstacles to achieve success.
With over 10 years of professional experience, Jacquie is a certified personal trainer Atlantic Beach FL, and a certified kickboxing and Pilates instructor. She is CPR-AED-First Aid certified and insured. She also is a trained counselor and understands the need to navigate through emotional as well as physical issues.
"I've grown in effectiveness and understanding through my own struggles with injuries and weight gain, and have learned to understand that the real motivation and effort comes from within. That allows me to better support my clients to consciously face their fears and concerns, and steadily make progress toward their goals."
Jacquie loves the outdoors and enjoys a wide range of activities including water sports, roller coasters, hiking, site seeing and photography. She is also very adventurous and always willing to try something new.
"Trying new things helps us to grow and expand beyond our immediate perceived boundaries. I'm always learning and growing beyond what I thought was possible; and I love being able to see that happen with my clients."
Compassionate yet firm, Jacquie provides a winning combination to push you beyond obstacles that have been blocking your success so you can achieve the results you want.
Jacquie Personal Trainer Atlantic Beach FL. Contact her today!
AAAI/ISMA Certified Pilates Instructor
AAAI/ISMA Certified Personal Trainer
AAAI & BTS Certified Kickboxing Instructor
CPR/AED/First Aid Certified and Insured
CADC – Certified Drug & Alcohol Counselor Training Consultant
Learn more about Personal Training in Atlantic Beach FL with Jacquie. Submit your name, e-mail, address, city and any comments/ questions you might have.