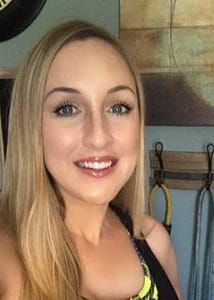 The Best Trainer Ever! Contact Tiffany if you want results.
Personal Training in: Tucson AZ, Oro Valley, AZ, Green Valley, AZ, Marana AZ
Hi! My name is Tiffany, and I'm a certified In Home Personal trainer in Oro Valley AZ and the local areas.I am certified through the International Sports Sciences Association, CPR and AED certified through the American Red Cross, and insured through the IDEA Health and Fitness Association.
I offer in-home personal training, and I also offer training out of a private gym, which you do not have to be a member of. I have over 2 years experience and have successfully helped many clients reach their health and fitness goals. I am certified in Tabata, which is a type of interval training used primarily for those looking to lose weight, build strength and endurance, and I'm also a TDF kickboxing instructor. I work with clients who've been diagnosed with diabetes and osteoporosis, and offer nutritional coaching as well.
I want to share my knowledge and help you become as enthusiastic and excited about getting healthy as I am. There is so much information out there on diet and exercise and it can be very overwhelming. I want to help simplify things while guiding you in the right direction!
I look forward to helping you with your fitness goals. Tiffany
ISSA Certified Personal Trainer
Total Body Tabata Instructor
TDF Kick Boxing Instructor
IDEA Health & Fitness Association.
American Heart Association
Learn more about Personal Training with Tiffany. Submit your name, e-mail, address, city and any comments/ questions you might have