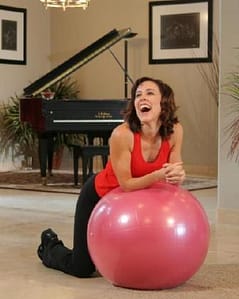 Offering Personal Training in: Scottsdale, AZ, Paradise Valley, AZ, Tempe, AZ, Mesa, AZ, Gilbert, AZ, Chandler, AZ, Glendale, AZ, Peoria, AZ, Fountain Hills, AZ, Ahwatukee, AZ
Jacky is Personal Trainer in Paradise Valley, AZ, Scottsdale and the local areas. Jacky likes to make exercise enjoyable, so you will actually like to do it! No drill instructor attitude from her. Just a pleasant atmosphere and effective exercises.
Since Jacky has a Master's Degree in Exercise Science, and over 15 years of experiences as a Certified Personal Trainer, she doesn't need gimmicks to get you fit, or to make you miserable! Jacky does personal training in your home, on a pay-as-you-go basis, and you don't have to have a home gym to get a great workout.
Jacky is also a Certified Sports Nutritionist so can help you with your nutritional needs as well, for no extra charge. Jacky believes in holistic health, and supports you having a healthy mind and body, so you can live the best life you can! Take time for yourself. Find that inner energy that you have been missing. Become the best you that you can be so that you can live your best, longest, and happiest life.
No home gym needed. No minimum sessions, no contracts, no hidden fees. Jacky also doesn't have you drink shakes, follow starvation or strict diets, or try to sell you supplements. In fact, Jacky believes in enjoying food! You can eat chocolate and drink wine, since Jacky believes these are health foods (when eaten in moderation)!
Consultations are always free.
Contact Jacky Personal Trainer Paradise Valley AZ to start improving your well-being today!
Master's Degree in Exercise and Sport Science from Colorado State University

Bachelor's Degree from Hartwick College in Oneonta, NY

NATA Certified ATC (Athletic Trainer)

CSCS (Certified Strength and Conditioning Specialist) NSCA

NASM (National Academy of Sports Medicine) Certified Personal Trainer

ISSN Certified Sports Nutritionist

CPR Certified & First Aid Certified
Learn more about Personal Training in Paradise Valley AZ with Jacky. Submit your name, e-mail, address, city and any comments/ questions you might have.