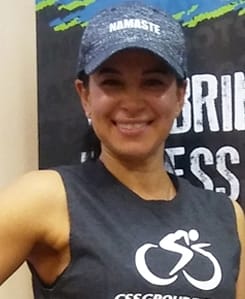 Offering Personal Training in: Allentown PA, Bethlehem PA, Emmaus PA, Center Valley PA, Trexlertown PA, Macungie PA, and the local areas in the Lehigh Valley.
Looking for Personal Trainers in Alentown PA? Ann-Marie is a Female In Home Personal Trainer in Allentown PA and the local areas in the Lehigh Valley.
A mother of two, Ann-Marie is a soccer mom, a gymnastics mom, and a soccer wife! She enjoys running and has completed various local 5Ks, 10Ks, and ran her first half marathon in April of 2018 with a time of 2:08.
She incorporates weights, running, and spinning into her workouts, and also enjoys outdoor cycling and tennis. She is very much into oils, natural supplements, and is a healthy cooking and meal-prep pro!
Ann-Marie grew up in England, and as a high-schooler, was an award-winning cross-country and track athlete. She attended the University of Salford where she earned her BA in Performing Arts, training in ballet, jazz, and contemporary dance.
Contact Ann-Marie Personal Trainers in Allentown PA today for a consultation.
University of Salford BA in Performing Arts
AFAA Certified Group Fitness Instructor
NASM Certified Personal Trainer
CPR Certified by American Heart
Learn more about Personal Training in Allentown PA and the local areas with Anne-Marrie. Submit your name, e-mail, address, city and any comments/ questions you might have