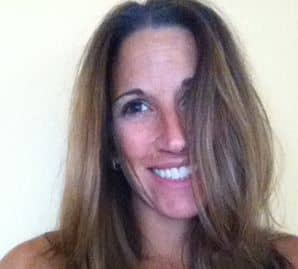 I offer in home personal training in Monmouth County. I am also a Personal trainer in Belmar, NJ, Manasquan, NJ, Spring Lake, NJ, Sea Girt, NJ, Point Pleasant, NJ, Brielle, NJ 
Looking for Personal Trainers in Belmar NJ? My Name is Carolyn. I am a Female In Home Personal Trainer in Belmar NJ and the local areas. I have been a fitness enthusiast and runner for over 20 years. I am a seven time NYC marathon finisher and three time Ironman Triathlon finisher.
In 2004 I was a certified massage therapist and I opened my own office inside a fitness facility. here is where I found my passion for  weight/strength training.  I became a National Academy of  Sports Medicine Certified Personal Trainer in 2007 and have been  successfully guiding countless clients to achieving their goals in  health and fitness.

I have since obtained a Corrective Exercise  Specialist certification from NASM as well. In 2010 I was introduced to triathlon and another love for sport was born. At  the request of a friend I entered my first triathlon without knowing  how to swim. – jumping all in as usual with passion, confidence and  enthusiasm. I have since completed three Ironman full distance  triathlons as well as many sprint, Olympic and half distance triathlons. 
My personal training and endurance coaching programs integrate core, stability, mobility, flexibility, muscular strength and cardiovascular endurance. I will combine this with sound nutritional advice and motivation so you will be ready to greet each day feeling healthy energized and confident.  Whatever your fitness goal is, I will be your biggest cheerleader! I  understand the challenges of a busy life and can show you how to  integrate physical fitness to meet your needs.

Personal Trainers in Belmar NJ Carolyn.
Certified NASM Personal Trainer, Corrective Exercise Specialist
B.S. Physical Education/ Global Fitness and Wellness
Level 1 USAT Triathon Coach
Level 1 RRCA Running Coach
Certified TRX Coach
NJ State Certifed EMT-B
Learn more about Personal Training in Belmar NJ with Carolyn. Submit your name, e-mail, address, city and any comments/ questions you might have.