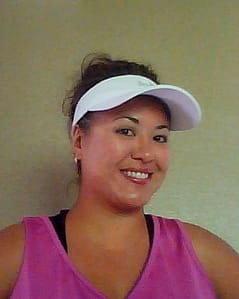 Offering Personal Training in Broomfield CO and the local areas.
Hi I am Tonya a Personal Trainer in Broomfield, CO and the local areas. As a fitness enthusiast, I have found exercise and being active has always helped me stay focused and stay positive.
When I worked in hi-tech, I was living the exact opposite lifestyle I am today. I was bogged down by too much travel, not enough sleep, and a high stress job. My life was running me in to the ground and my body suffered for it. I made the decision to follow my passion back in to fitness and help other corporate types, stay-at-home moms (CEO of the household), and family members who support them.
I find that my experience in both corporate business and life experience has proven to keep me in tune with the needs of my clients. I have had the pleasure of helping clients who have made a conscious decision to follow a healthy lifestyle. Making change is difficult; but change is good! My goal is to help you create a plan to reach your goal and provide you the tools to make it happen. Whether you want to lift, dance, row, bungee or TABATA your way to a healthier you – we can do this together! Let's get moving!

Tanya Personal Trainers in Broomfield CO.
Bachelor's degree in Sociology from California State University, Chico.
Personal Training by American Council on Exercise
Fibromyalgia and Exercise by American Council on Exercise
Diabetes and Exercise by American Council on Exercise
CPR/AED
Learn more about Personal Training in Broomfield CO with Tonya. Submit your name, e-mail, address, city and any comments/ questions you might have