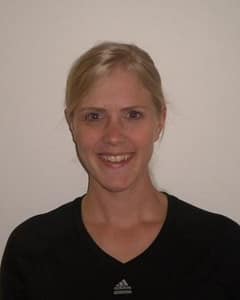 Offering Personal Training in Greenwood Village CO, Washington Park CO and the local areas in Denver CO
My name is Missy and I am a Certified Personal Trainer in Greenwood Village CO, Washington Park CO and the areas listed above in Denver. I moved to Colorado in 2003 and I love the active Colorado lifestyle. 
Moving here was one of the best decisions I have ever made because it inspired me to help others in ways I never imagined. I graduated with a certificate in Massage Therapy from the Colorado School of Healing Arts in 2006 and went back in 2009 to specialize as a Sports Massage Therapist.
In 2009, I realized I needed to start exercising and live a healthier life. I drastically changed my diet, started running and began doing a variety of other exercises. Before I knew it, I had lost 50 pounds and felt great! I will say it was a challenge and completely understand the hardships of losing weight and sticking with it. 
During that transition I realized I wanted to help others accomplish what I have. It truly changed my life. I went to National Personal Training Institute (NPTI) and graduated with honors in 2011.
Fitness is my passion. I love helping people become fit and healthy. I love meeting and training new people! I can't wait to meet with you and get started!
Your Personal Trainer Missy.
National Personal Training Institute (NPTI)
National Academy of Sports Medicine (NASM) CPT
Sports Massage Therapist
CPR/First Aid/AED
Learn more about In Home Personal Training in Greenwood Village CO and Washington Park CO with Missy. Submit your name, e-mail, address, city and any comments/ questions you might have