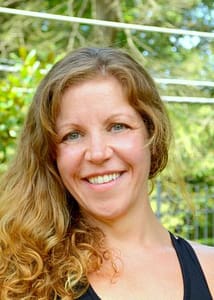 Offering Personal Training in: Drexel Hill PA, Havertown PA, Upper Darby PA, Ardmore PA and the local areas.
Hi, my name is Adrianne and I'm a Personal Trainer in Upper Darby PA and the surrounding areas. I became a Personal Trainer and Group Fitness Instructor in 2004 after discovering that I loved fitness. 
Two years before I decided that it was time to get healthy and lose the 45lbs that I needed to. It was such an exciting adventure and I learned so much that I really wanted to help other people achieve their wellness goals. I understand the hard work and dedication that goes into weight loss and a life style change.
Since I started in 2004, I have received certifications in Personal Training, Mat Pilates 1,2,&3, Indoor Cycle, and Strength Training. I have worked with clients from 16 years old to 103 years old. I have helped my clients achieve their goals and that's what I love about being a Personal Trainer.
I believe in Whole Body Training. There need to be a balance of fitness and nutrition for complete wellness. In the process of my weight loss I learned so much about nutrition and my relationship with food. In addition to fitness training, I enjoy assisting my clients with nutrition. I help my clients find what exercises and foods will benefit their bodies most depending on their goals.
I make working out fun! Whether we train in the morning before you start your busy day or in the evening, you will feel refreshed and strong. I believe in doing exercises that you love… other wise you won't stick with it.  
Let's find what motivates you! Personal Trainers in Upper Darby PA Adriane
Associates Degree in Early Childhood Education DCCC 
Mind / Body Personal Trainer  AAAI / ISMA 
Strength Training Consultant   AAAI / ISMA
Mat Pilates, Mat Pilates Level 2
ACSM Personal Trainer
Red Cross CPR/AED certified
Learn more about Personal Training in Upper Dardby PA and the local areas with Adrianne . Submit your name, e-mail, address, city and any comments/ questions you might have