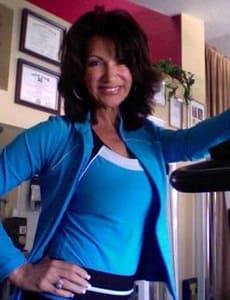 Female In Home Personal Training in Valrico Fl and the surrounding areas.
Looking for the best Personal Trainers in Valrico Fl? Hi I'm Karen. I'm a Certified Well Coach, Health Coach and one of many passionate Personal Trainers in Valrico FL. I serve the surrounding communities in Valrico.

The best thing about fitness is that anyone can do it! So if you have a chronic health condition, disability or you're over 65, don't let that stop you from contacting me. Your lifestyle and medical history is taken into consideration rendering a safe and effective workout for you.
With over 20 yrs of experience, I offer goal oriented fitness programs and sound nutritional advice for clients through all phases of life. Your goals, lifestyle and availability will shape your customized program. Whether you want to compete or just "feel better", I'm your fitness resource. I provide a free initial consultation, fitness assessments and 30/60 min workouts as one of the local Personal Trainers in Valrico FL.
I focus on the personal fitness goal of each of my clients and strive to produce achievable and maintainable results. My greatest satisfaction comes from accompanying clients and helping them stay focused on enhancing their own level of fitness and health as a Florida Personal Trainer.
Your fitness journey begins with a single step. Take that step today and allow me the privilege of assisting you along the way!
BS, Therapeutic Recreation, Temple University, PA
MA, Human Relations and Management, Webster University, St. Louis, MO
Exercise Physiologist, American College of Sports Medicine (ACSM)
Personal Trainer, National Strength and Conditioning Association (NSCA)
Senior Personal Trainer, American Senior Fitness Association (SFA)
Personal Training, American Council on Exercise (ACE)
Health Coach (ACE)
Group Fitness Instructor (ACE)
Well Coach, American College of Sports Medicine (ACSM)
Silver Sneakers Certified
Red Cross First Aid/AED and CPR Certified
Learn more about Personal Training in Valrico FL with Karen. Submit your name, e-mail, address, city and any comments/ questions you might have.