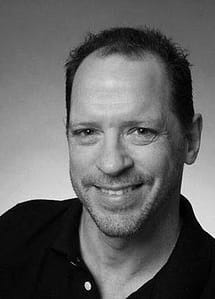 Personal Training Areas: Center City Philadelphia, North East Philadelphia, Yardley PA, Morrisville, PA and the local areas
My name is Mike and I offer Personal Training in Morrisville PA, Yardley PA and the local areas. I am Certified through the American Council on Exercise (ACE). My mission and passion is to establish a trusting, open and friendly rapport with my clients, identify the issues that have been keeping them from achieving their goals and braking down the barriers that are holding them back from progress.
I have been in the fitness industry for more than 20 years and have extensive training and experience in all aspects of health, fitness, nutrition, post rehabilitation therapy and sports conditioning. I know the methods, modalities and theories that work and what fads, gimmicks and quick fixes that waste your time and money.
My specialty is in home personal training and healthy lifestyles coaching. In my career as an Independent Personal Trainer I have always stayed current with the latest fitness trends and utilized time-tested reliable industry standards and protocol. My training sessions are designed to be effective and efficient with the use of active recovery periods so there is no downtime and you get the most out of your workouts. My sessions will challenge you, educate you, make you laugh, make you cry, make you swear, and make you want to come back for more.
I have worked with a wide range of clientele from athletes who have competed at the world level to seniors with chronic diseases and special needs, to everyone in between. As an elite athlete who has competed in Olympic Trial qualifying events I know what hard work and discipline is, how to instill that discipline in my clients, and what it takes to achieve personal goals while offering them Personal training in Morrisville PA.
With a thorough assessment, sincere intentions, realistic goal setting, consistent cooperative efforts and a positive attitude success is inevitable.
Please contact me today for a consultation, Personal Trainer in Morrisville PA Mike
Bachelor of Science: Pennsylvania State University
American Council on Exercise Certified Personal Trainer
American College of Sports Medicine's Alliance of Health and Fitness Professionals
Triathlon Coach
Former nationally ranked NCAA Division I athlete
Former Ballet and Contemporary Dancer
American Red Cross CPR/AED
Learn more about In Home Personal Training with Mike. Submit your name, e-mail, address, city and any comments/ questions you might have.