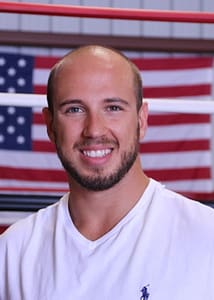 Offering Personal Training in: Augustine Beach, FL, Ponte Vedra, FL, Crescent Beach FL, Palm Coast FL, South Side Jacksonville FL
Matt offers In Home Personal Training in Ponte Vedra Beach FL and the local areas. If you're motivated to get healthier and stronger, you've come to the right place.
Matt brings with him over 10 years of Personal Training experience and 15 years of Martial Arts experience. Matt was voted Best Personal Trainer in the St. Augustine Record in 2017.
Matt provides clients with the most effective and result-oriented fitness programs for their individual goals. Matt's services include new client evaluations, nutritional counseling, custom training programming and lifestyle coaching. Although he specializes in weight loss and performance enhancement training, Matt has consistently delivered results to clients as young as 6, and to seniors well into their 80's, as well as everyone in between.

Matt boasts a long list of satisfied clients and proudly can say absolutely no injuries. All of Matt's clients are happy to give testimonials and speak to Matt's benefit and skill as a trainer.
Contact Matt for Personal Training Ponte Vedra Beach FL today. Have a consultation and lets get you started.
NASM Certified Personal Trainer
NASM Performance Enhancement Specialist
NASM MMA Conditioning Specialist
NASM Integrated Core Training Specialist
NASM Neuromuscular Flexibility Specialist
CPR/AED First Aid Certified with Pro First Aid
Best Personal Trainer 2017 St. Augustine Record
Learn more about Ponte Vedra Beach Personal Trainer Matt. Submit your name, e-mail, address, city and any comments/ questions you might have.