In Home Personal Trainers in Colorado
Get fit in the Comfort of your home
Looking for In Home Personal Trainers in Colorado? Our in-home personal training service matches people like yourself with the best personal trainers in the Colorado area. All of our associates are both nationally certified and accredited or hold a degree in Exercise Physiology. 
Our home personal trainers provide all home exercise equipment needed for a great! workout right in your home. Most of our in-home personal trainers are located with in (1-5) Five miles of any location. Find a Personal Trainer near you today!
Contact a Colorado Personal Trainer below by clicking on their photo.
Tonya has included fitness in her life since grade school.  Whether it was running the soccer fields in San Jose, CA or attending basketball camp at College of the Siskyous to coaching cheer leading and dance while attending California State University, Chico, Tonya maintained an active life.  "I noticed periods in my life of highs and lows like every normal person.  When I took a step back and identified the times in my life when I felt most confident and at ease I realized being active was the one constant."  Read more…
Offering Personal Training in: 
Westminster, CO, Arvada, CO, Broomfield, CO, Louiseville, CO, Lafayette, CO, Thornton, Commerce City, CO, Boulder, CO, Brighton, CO, Erie, CO, Longmont, CO, Wheatridge, CO Highlands, CO
In 2009, I realized I needed to start exercising and live a healthier life. I drastically changed my diet, started running and began doing a variety of other exercises. Before I knew it, I had lost 50 pounds and felt great! I will say it was a challenge and completely understand the hardships of losing weight and sticking with it. During that transition I realized I wanted to help others accomplish what I have. It truly changed my life. I went to National Personal Training Institute (NPTI) and graduated with honors in 2011. Fitness is my passion. I love helping people become fit and healthy. Read more…
Providing Personal Training in:
Cherry Hills Village, CO, Englewood, CO, Washington Park, CO, Cherry Creek, CO, Littleton, CO, Highlands Ranch, CO, Denver, CO, Morrison, CO, Glendale, CO, Centennial, Greenwood Village, CO, Denver Tech Center.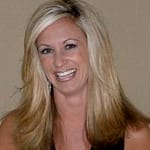 I work with people who want to gain control of their bodies and be healthy and strong. I do this by bringing fun, intensity, and motivation to my exercise routines. I guarantee you will enjoy your workouts, you will not get bored, and you will become fit. In-home/mobile personal training allows us to focus on your goals, one-on-one in an environment that feels comfortable and convenient to you. Whether you want to improve muscle strength and tone your body, shed unwanted body fat, increase your level of energy, or train for an upcoming event, I can help! The workout, equipment and I come to you! We can train outside at your favorite park or in the privacy of your home. 
Personal Training Near You in:
Littleton, CO, Lakewood, CO, Denver, CO, Highlands Ranch, CO, Englewood, CO, Arvada, CO, Wheat Ridge, CO
After earning a Bachelor's degree in Psychology with a focus in Counseling, I came to understand the importance of a holistic approach toward health. I realized that health, both physical and mental, stems from healthy habits, a strong body and a positive attitude. I have lived all over the country but Colorado has always felt like my home. I love being outside, whether it be running stairs at Red Rocks or climbing 14ers. I'm a firm believer that you don't need a gym to be fit. I have a passion for people and personal fitness, and believe that everyone is capable of more than they think. 
Offering Personal Training in:
Highlands Ranch, CO, Glendale, CO, Cherry Creek, CO, Greenwood Village, CO, Cherry Hills Village, CO, Denver, CO, Englewood, CO, Centennial, CO, Lone Tree, CO, Southglenn, CO, Denver Tech Center, CO, Parker, CO
Sam can get you where you want to be. He is a Personal Trainer with a 2700 sq ft state of the art gym in Conifer, CO. Over 19 years of experience to guide you.  Lose weight? Gain weight? Add muscle?  Excel in sports? Get flexibility and strength without pain?  Change your lifestyle? Creating a fit life will make you feel better about yourself, the way you move, the way you think, and the way you look. Lose the weight, gain the muscle, get "toned" or pumped up, while feeling more energy. Read more…
Find Personal Training in: Conifer CO, Bailey, CO, Pine, CO, Morrison, CO Marshdale, CO and Evergreen, CO
Learn more about In Home Personal Training in Colorado with a Personal Trainer. Submit your name, e-mail, address, city and any comments/ questions you might have.